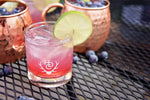 We are always happy to see the days grow longer and warmer as we stretch out of our winter hibernation. Winter brings its own magic, but no one can resist the beauty of those bulbs sprouting from the ground, trees becoming fuller, and the sun warming our frosted cheeks. As we welcome more of the sun this Spring, we also welcome a new line up of cocktails for our tasting rooms. This season you will find more aromatic flavors gracing our menu and don't worry we are keeping a crowd favorite prominently on the menu, the Fig Old Fashioned. Let's...
---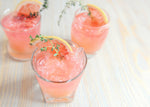 SPRING IS (almost) HERE Spring is here and it's time to have a cocktail drink recipe in your back pocket ready for any sun-filled occasion. Though the traditional and ever-popular drink, a Greyhound, is made primarily with gin and grapefruit juice, we wanted to feature an elevated version of that popular cocktail - the Huckleberry Hound. Our flavored vodkas are great with just about any mixer but the addition of fresh juice highlights our spirits in an exciting, unique light. Experiment with this Huckleberry Hound by mixing up your type of grapefruit juice, playing with bitters or by keeping it...
---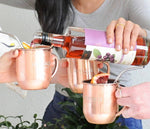 PERFECT FOR ANY PARTY You are hosting a party this spring or summer and you are thinking of what signature drinks to serve... inevitably you hit a speed bump when you think of what type of cocktail will suit all needs - cue the DIY Moscow Mule bar! Moscow Mules are perfect for any occasion; the citrus and spice are fit for any season and the copper mugs make for functional decorations meaning you are instantly party-ready. Simply choose your Heritage flavored vodka, top it with ginger beer, add a squeeze of lime and garnish however you choose! Our gluten-free,...