CASK CLUB AT HERITAGE DISTILLING CO.
Cask Club® is one of Heritage Distilling Co.'s first innovative programs. Cask Club is an annual membership-based program that allows you to create and customize spirits of your choice. From base recipe to flavor additions and length of barrel aging to proof, this one-of-a-kind program allows you to be the author of your own unique spirit.
Cask Club is a rare learning experience. Not only do you learn about the aging and bottling process, but you discover more about your palette and taste preferences over time.
Our 10 liter Cask Club barrels are individually plaqued with member personalization and placed on display within one of our visually-intoxicating tasting rooms in Washington and Oregon. After choosing your spirit and additions (if desired), you can schedule an appointment (below) with your barrel and a Tasting Room Associate to learn more about the status of your spirit and how to best perfect it to your preference along the way. Many of our Members schedule barrel service appointments each month so they can taste and bottle their cask throughout the aging process, leaving them with a collection of personalized bottles at different stages, proofs and additions to experience and share among friends and family.
Cask Club Membership Benefits:
25% off discount day of sign-up, 20% thereafter (WA only)
Complimentary member samples from their barrel
Advance notice of new product releases
20% off discount on select spirits in store (in WA only)
20% off select merchandise in store
Member priced cocktails and snacks at all HDC locations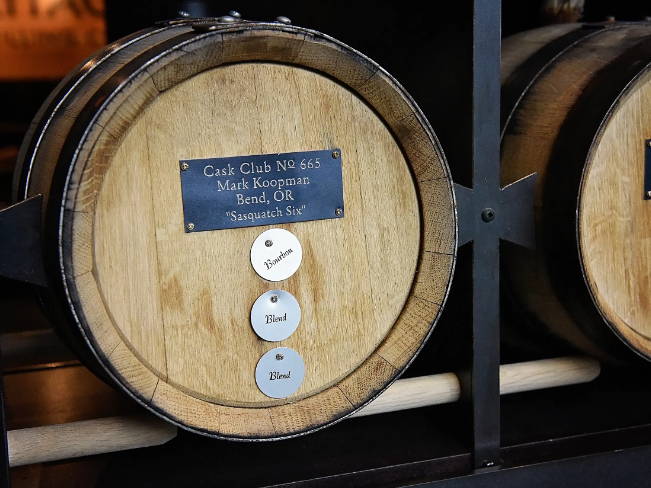 "Cask Club is equal parts Bill Nye the Science Guy and swanky cocktail party, with creativity & lots of fun! You can experiment with spirits under the guidance of actual experts, while impressing your friends with personalized gifts. And it's been a great way to commemorate time passing as well. We've made Christmas or anniversary blends, commemorated weddings & graduations, and even the birth of our first child."
- Alyssa H. Gig Harbor Cask Club Member #555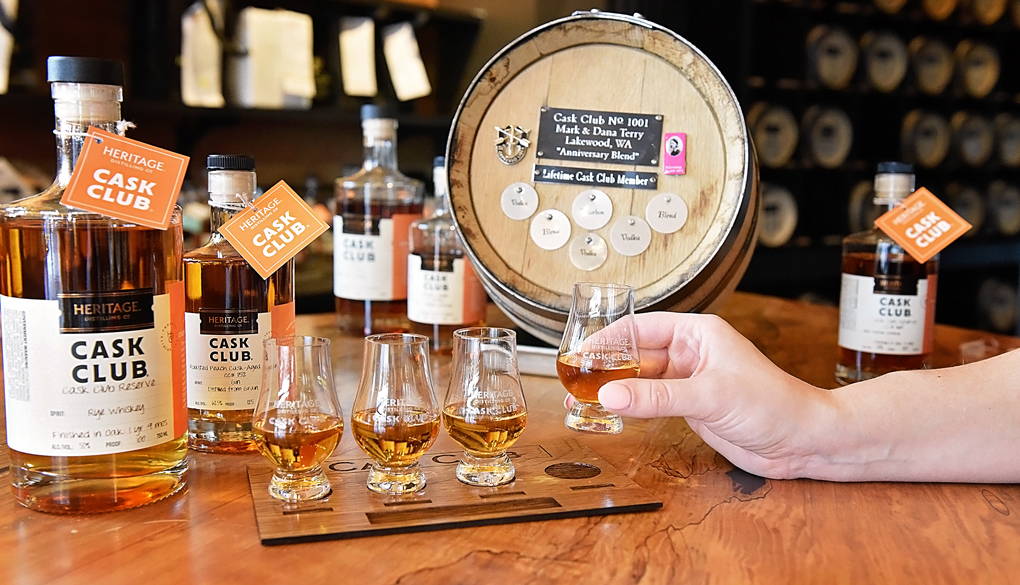 New to Cask Club® and wondering how to get started? Thinking about adding an additional depth of flavor to your aging spirit? Want to taste and bottle your barrel?
Choose your location below and schedule an appointment with a Tasting Room Associate for your specific needs.