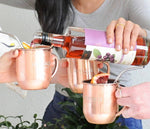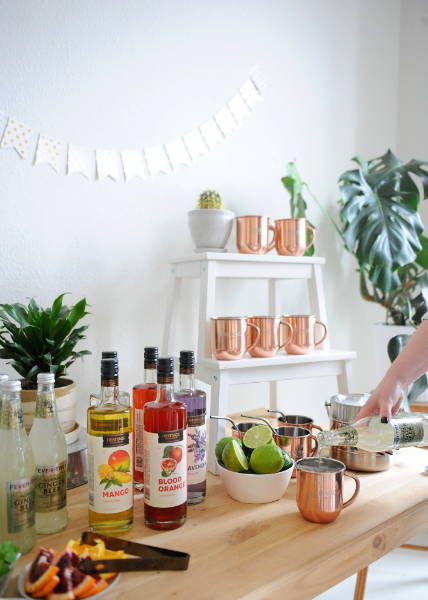 PERFECT FOR ANY PARTY
You are hosting a party this spring or summer and you are thinking of what signature drinks to serve... inevitably you hit a speed bump when you think of what type of cocktail will suit all needs - cue the DIY Moscow Mule bar!
Moscow Mules are perfect for any occasion; the citrus and spice are fit for any season and the copper mugs make for functional decorations meaning you are instantly party-ready. Simply choose your Heritage flavored vodka, top it with ginger beer, add a squeeze of lime and garnish however you choose!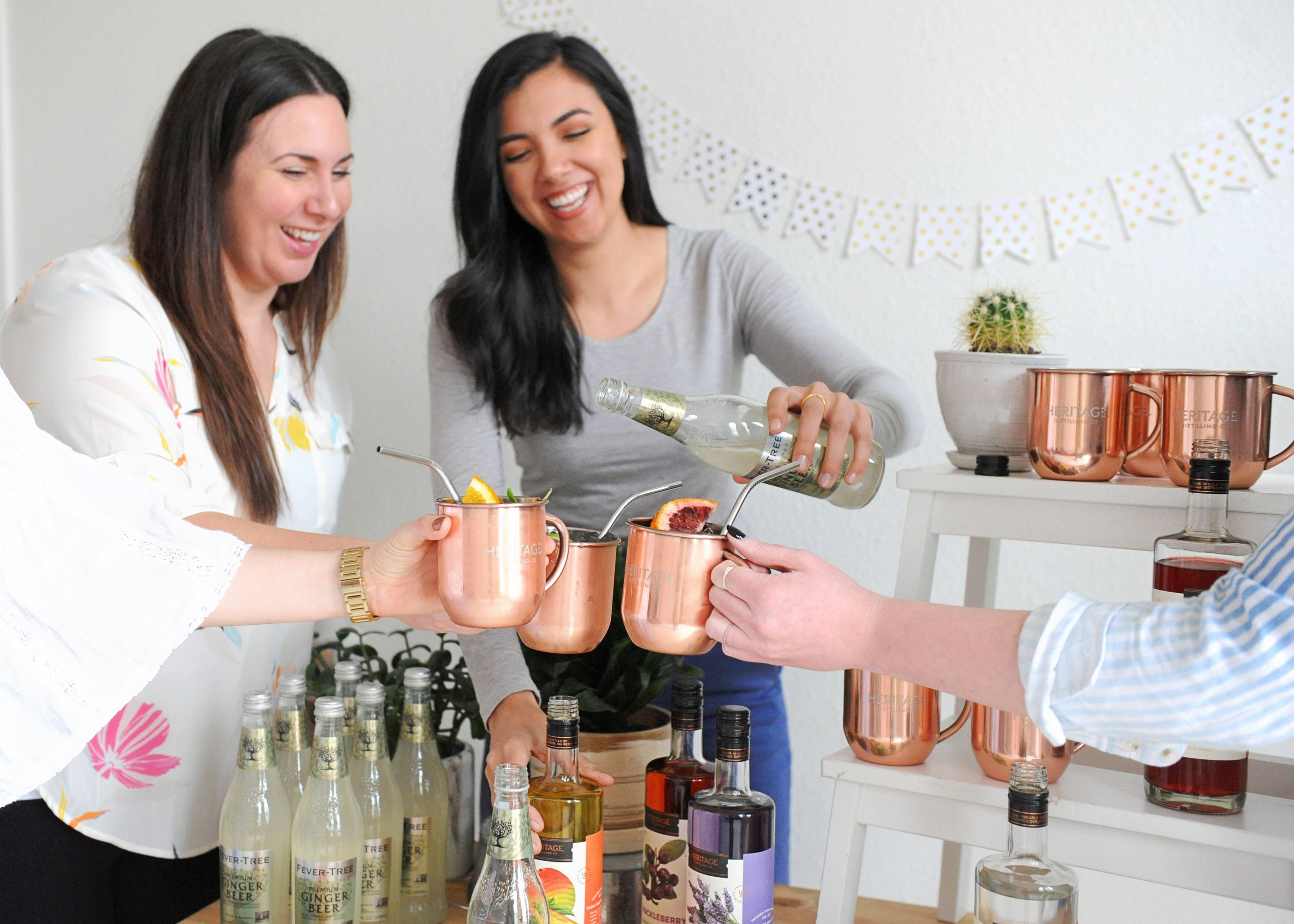 Tips on making the Ultimate Moscow Mule Bar:
- Feature 3-5 different Heritage Flavored Vodkas
- Put your copper mugs on display
- Use plenty of fresh garnishes
- Complement your vodka flavors with fresh fruit
Add a curveball to the mix and bring in a bottle of BSB®! A BSB Mule has been a fan favorite among Heritage Events attendees. Try it for yourself and sneak on a bottle or two for your table.