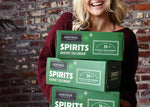 It may technically still be summer, but that isn't stopping us. We all know that the holiday season is right around the corner - and so does our production team. For the last few weeks, our crew has been working tirelessly to ensure our 2019 HDC Spirits Advent Calendars are filled to perfection and ready to meet demands come October.
When we first released the Spirits Advent Calendar in 2015 we never could have imagined just how popular they would become. Now, with consumers all over the country anxiously waiting to get their hands on our exclusive line up of (top secret) mini's, we have had to change our production strategy to keep up with the appeal.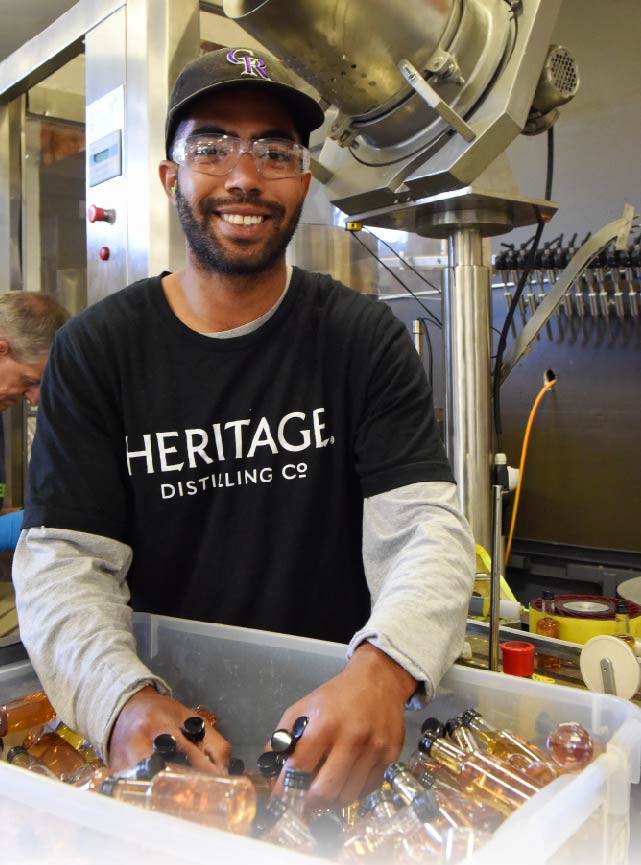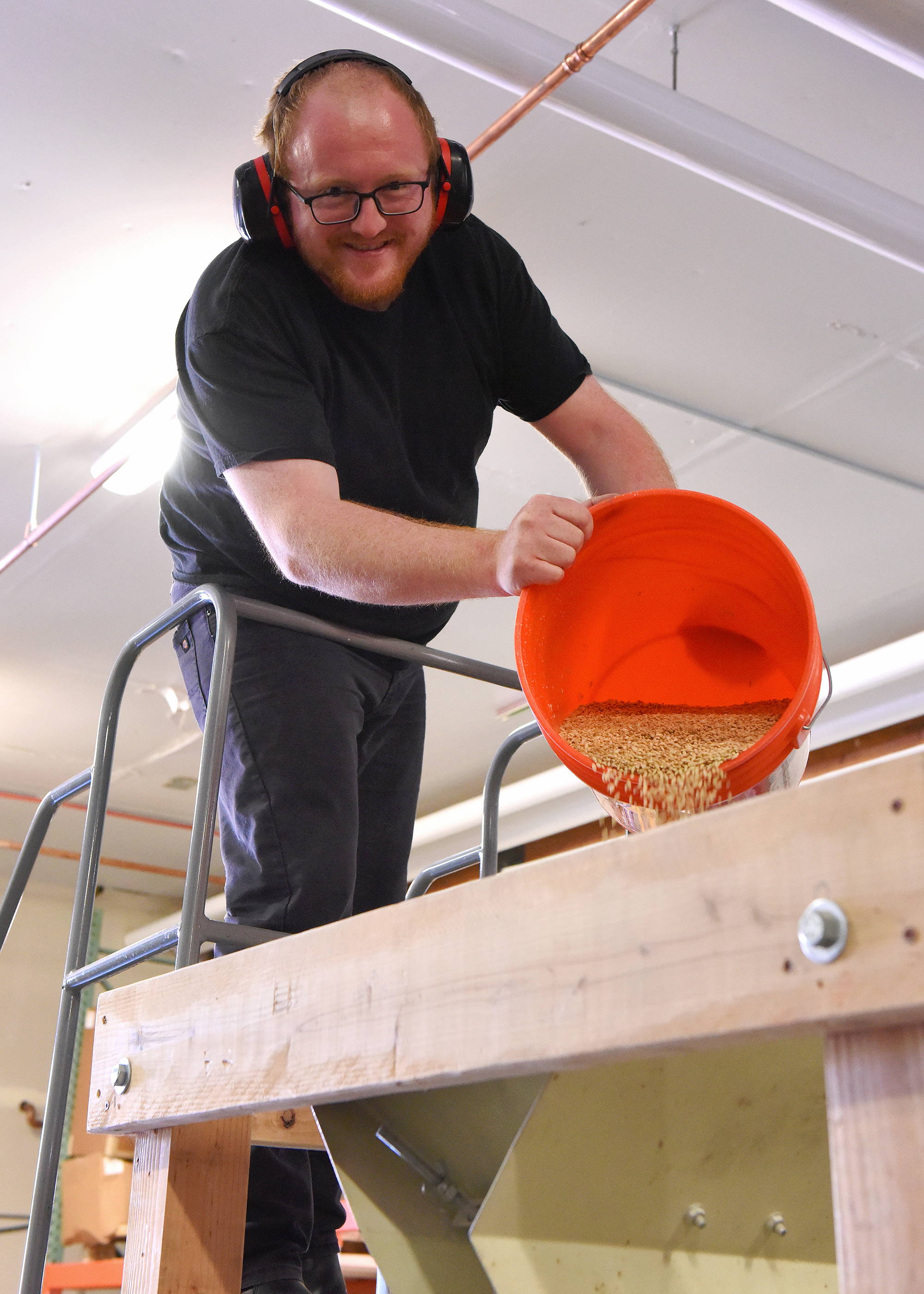 HDC Head Distiller, Dain Grimmer, broke down some of the numbers to show the production process and help you get an idea of how much has changed over the years. "This year we are producing 14,000 calendars, which is roughly 3 weeks of bottling and 2 weeks of packaging," he says, "That means 4,200 gallons of product is produced before being filled into 336,000 50 ml size 'mini' bottles."
This averages out to an incredible number of around 20,000 minis being bottled per day at our HDC Flagship location. To put these numbers into perspective, when our team first started making Spirits Advent Calendars we produced around 5,000 calendars each season. This means our production has almost tripled since then. Thankfully, the efficiency in our machines has grown as well, allowing us to produce double the amount of bottles in half of the time.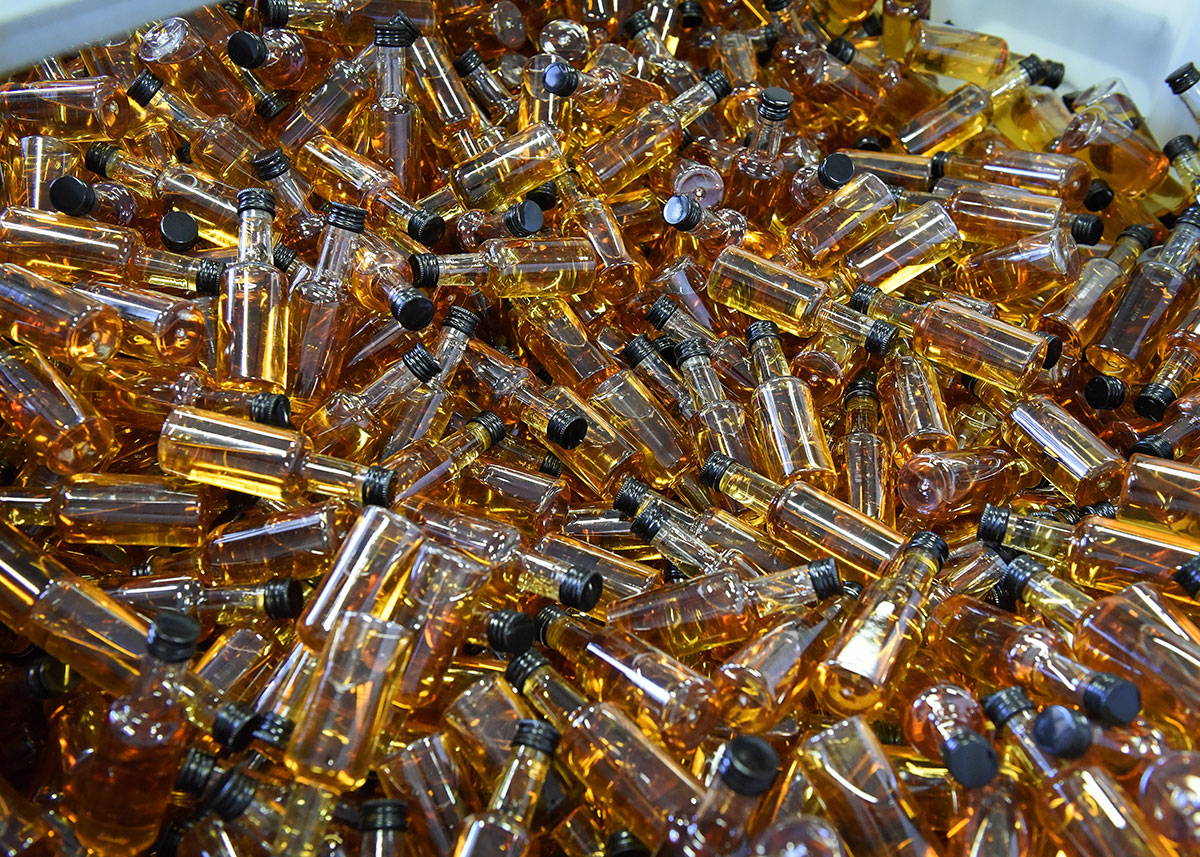 A crucial part of being a craft distillery means that all of our spirits are carefully filled and labeled by our bottling team before being placed in their box homes at our warehouse. Since these box designs are also put together by hand, we make it a point to work together as an entire company. It's not unlikely to see employees from all departments taking a shift on the production floor to help out.
With Spirits Advent Calendars expected to sell out quickly, we encourage you to keep an eye out for them in our tasting rooms and on our website beginning October 1. Also, when you break through the slot of the cardboard with excitement, we hope you remember how much hard work and love went into making these treasured items.
Cheers to a spirited holiday season!