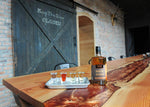 Every Spirit Has a Story™ - this is Roslyn Reserve's.
The story of Roslyn Reserve begins over a century before Heritage Distilling Co. (HDC) was even a twinkle in our eyes. It starts with two men, determined to find coal to power the completion of a new railway in the Central Cascades. In 1883, coal deposits in Smith Creek Canyon were finally discovered. A booming town suddenly emerged from a cloud of coal dust ­as immigrants from across the world came to work in the mines. Families from Italy, Poland, Slovakia, Germany, Lithuania and Ireland settled in what is now Roslyn, Washington. HDC Roslyn's six copper stills are named after these founding families.
In the late 1880's, the Northwest Improvement Company (NWIC) raised a massive brick building in the center of town. Since coal was king, the entire town relied on the NWIC hub for goods and services. Today, Roslyn's history lives on in the walls of that very same building. Three years of painstaking preservation and renovation were completed in 2017 and the doors to HDC Roslyn finally opened.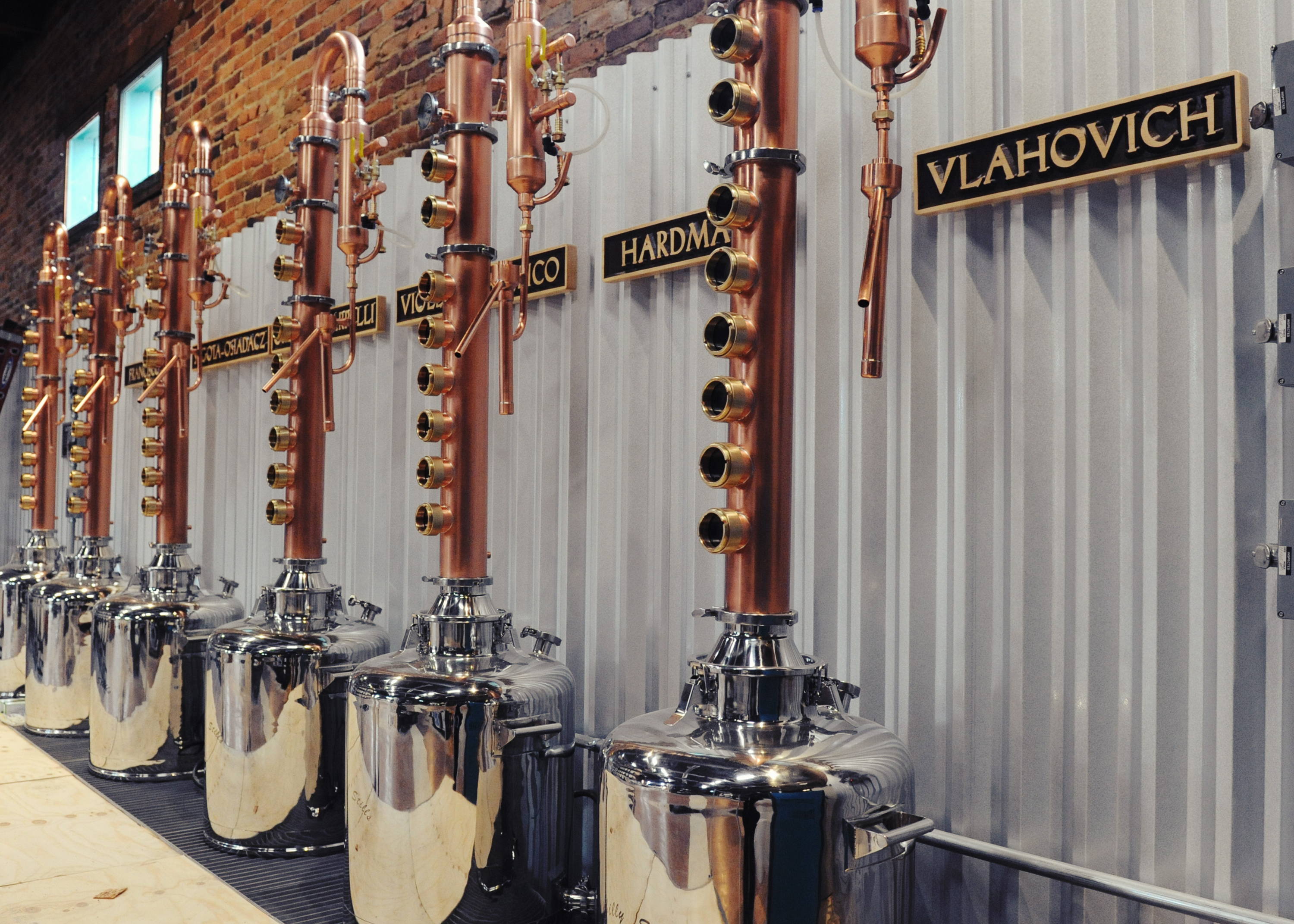 (Roslyn, WA 1989 - Historylink.org, 2009)
In line with our company mission, we seeks to invest in the communities where our tasting rooms reside. HDC Roslyn wanted to create a whiskey that would celebrate the town's rich history. After many trials, our distillers formed a unique blend of bourbons bursting with notes of honey, a spicy kick of rye and a warm toasty oak finish. Thus, the Roslyn Reserve Bourbon Whiskey was born. It's now distilled, bottled and sold exclusively at our HDC Roslyn location.
Today, towering evergreen mountains and pristine lakes still surround the quaint town of Roslyn. Although coal mining has ceased to exist, people from all over the world are still drawn there. Many come for a leisurely weekend with desires to relax and enjoy the beautiful landscape. Roslyn Reserve is frequently enjoyed by hikers, travelers, campers and locals alike; although its journey doesn't end there.
Over a century after the discovery of coal in Central Washington, the story of Roslyn Reserve Bourbon Whiskey concludes at the Roslyn Downtown Association. There, they work tirelessly to restore and preserve the town's cultural heritage while attracting new sustainable economic opportunities. HDC is proud to say that a portion of proceeds from each bottle of Roslyn Reserve are donated to the Roslyn Downtown Association's efforts to keep telling Roslyn's story.