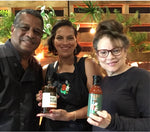 We at Heritage Distilling Co. are lucky to partner with a variety of local brands around the Pacific Northwest and beyond. Recently, we thought what better way to showcase their inspiring stories and motivation than by learning a little bit more about the brands themselves and how our partnership came to be.
For our first "Meet the Maker" feature we chatted with the maker of our fan-favorite Bourbon Whiskey Bar-B-Que Sauce, Jonte Izurieta of JT's Original Louisiana Bar-B-Que Sauce.
HDC: Could you tell us a little about the history of JT's?

JT: JT's Original Louisiana Bar-B-Que Sauce is more than just a sauce it's an experience. The experience that will last a lifetime involves family, friends and the neighbors you never knew until you fired up the grill. All the kids playing outside at the family reunion, matching t-shirts, music, playing cards and dominos; so many memories being made all year round.  

JT's Bar-B-Que has been instrumental in the foundation of my upbringing without even knowing it.   JT's was started in 1996 by my dad (JT) and my Uncle Dan. Dan was a Vietnam Veteran with some difficulties entering back into the civilian lifestyle. Our family had the opportunity to help and welcomed him into our home with open arms. Dan loved to cook and his specialty was barbecue. With the right timing and finances, JT and Dan opened they're very own catering business. Shortly after startup Uncle Dan went home to Shreveport, Louisiana and was killed in a car accident with his sister, my Aunt Rena. Without letting the loss of his brother and sister change the outcome of the business JT and my mother Elsie decided to kept it going. Persevering through challenges and understanding of how to run a business they decided to take it a step further and open a restaurant. In 1998 JT's Original Louisiana Bar-B-Que, Gig Harbor was now open and operating with a full staff and plenty of food. We created so many memories with good food, filling the bellies of our customers, laughing friends and gaining the support of our entire family. We are so pleased with the success of the restaurant and catering business, it still amazes me how we could live on BBQ for breakfast, lunch and dinner for all those years.
Gig Harbor will always be the birthplace for JT's but it was years in the making, generations to be exact. My grandparents on both sides taught my parents how to cook, how to blend flavors and create meals for a large family; they had a lot of kids. My parents did the same for us and we have always enjoyed how good food brings people together.
HDC: How did JT's come to work with HDC?

JT: Good food brought JT's and Heritage together. Catering the grand opening of Heritage Distilling Co. was such a pleasure and a great start to a growing relationship and business opportunities. Our first sauce creation was the combination of JT's Original sauce and BSB - Brown Sugar Bourbon which customers still talk about, but they are also in love with the new Bourbon Whiskey BBQ sauce as well.


HDC: What are you most excited about in JT's future?

JT: There are endless possibilities for the future of JT's. We are so excited to see where it will go and definitely looking forward to our growth. We recognize the demand for good wholesome products because of our experience with the Gig Harbor Farmers Market and also with the stores that currently carry our BBQ sauce.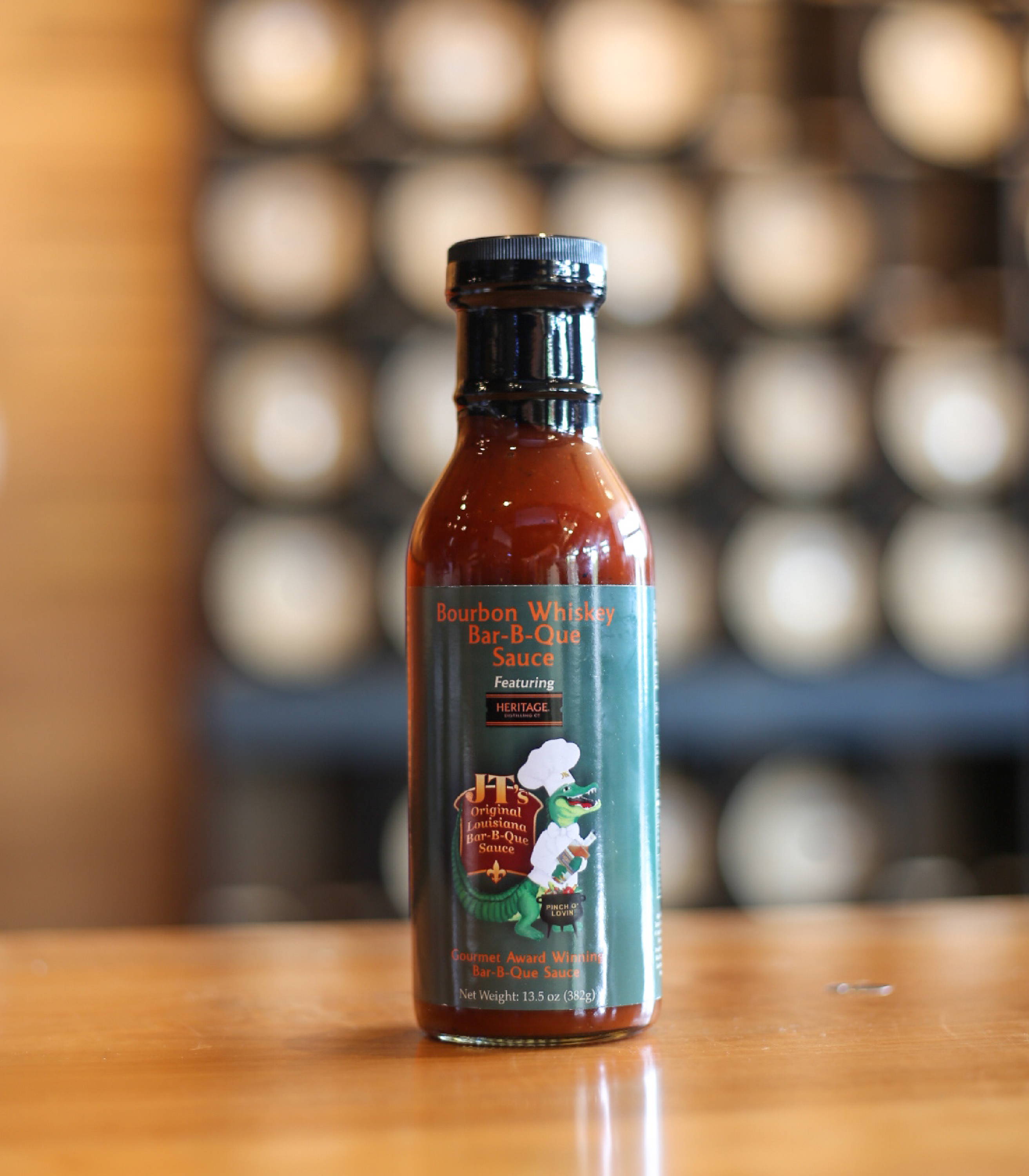 We are in the process of creating more relationships with other small business and expanding our market with the help of a distributor. As Woman and Minority owned business we have so many new opportunities that are unfolding and we are very confident that as we gather more knowledge and navigate the industry we will achieve all of goals for our growth.
What an awesome story! A big thanks to Jonte for taking the time to chat with us.
You can find JT's Bourbon Whiskey Bar-B-Que sauce in tasting rooms, but you can also purchase it online in our featured BBQ & Bourbon Cocktail Kit, which includes a full 750ml of Elk Rider Bourbon (the whiskey used in the sauce recipe) and 1 Matte Black Antler Flask.
Visit https://www.bbqsaucebyjt.com/ to shop their entire line of BBQ sauces.