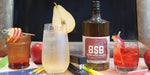 It's back to school time! That crazy time of year when the mall is full of frazzled parents and kids finding new clothes to replace the ones they've outgrown. And the Target parking lot is full to the brim. When you head inside you see lines of carts filled with paper, binders, spiral notebooks, pencils, pens, glue sticks, crayons and every other required item needed from the official school supply list. Some kids are excited and some are not.
It's no wonder parents feel a small bit of relief when they wave goodbye to the elementary school bus or see their child drive off to high school after posing for their obligatory 1st Day of School picture!
At the end of the day there is no better way to relax and listen to those first day stories than enjoying some back to school bourbon. You guessed it- you can't spell Back to School Bourbon without BSB!
Cheers!
The Bus Stop
2oz BSB Brown Sugar Bourbon
1/2oz lemon juice
1oz Pear Juice
2oz Club soda
Pour all ingredients over ice, stir and garnish with pear slices
---
The Field Trip
2oz BSB Brown Sugar Bourbon
3oz Apple Cider
1oz Grenadine
1oz Ginger Ale  
Pour all ingredients over ice, stir, garnish with apple and enjoy!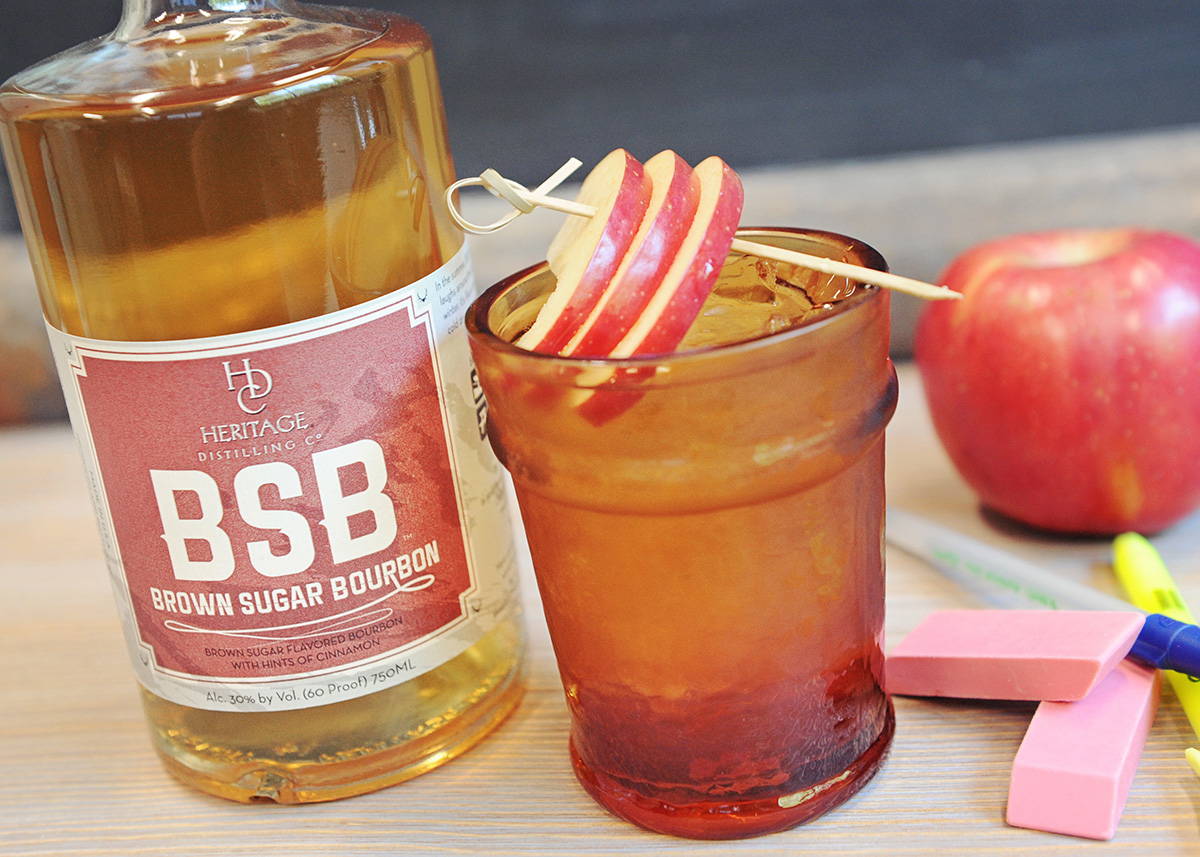 ---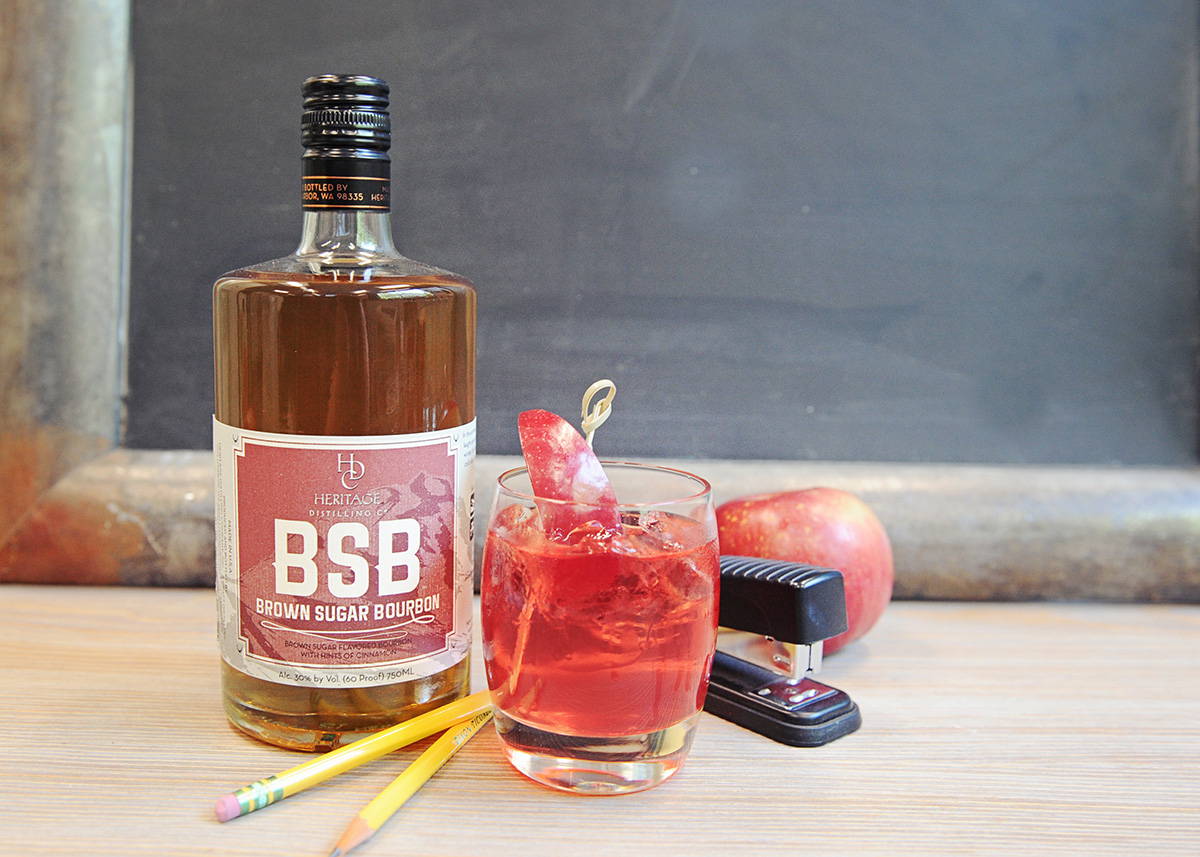 The Teacher's Pet
2oz BSB Brown Sugar Bourbon
1oz Apple Schnapps
2oz Cranberry Juice  
Pour all ingredients over ice, stir and garnish with apple slice