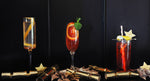 New Years Eve is fast approaching and it's time to decide which creative cocktails you are going to serve. It's fun to find something unique, tasty and pretty darn simple to make so you wow your guests while not spending the entire time behind the bar. Take a look at some of our favorite celebratory concoctions that perfectly fit the bill!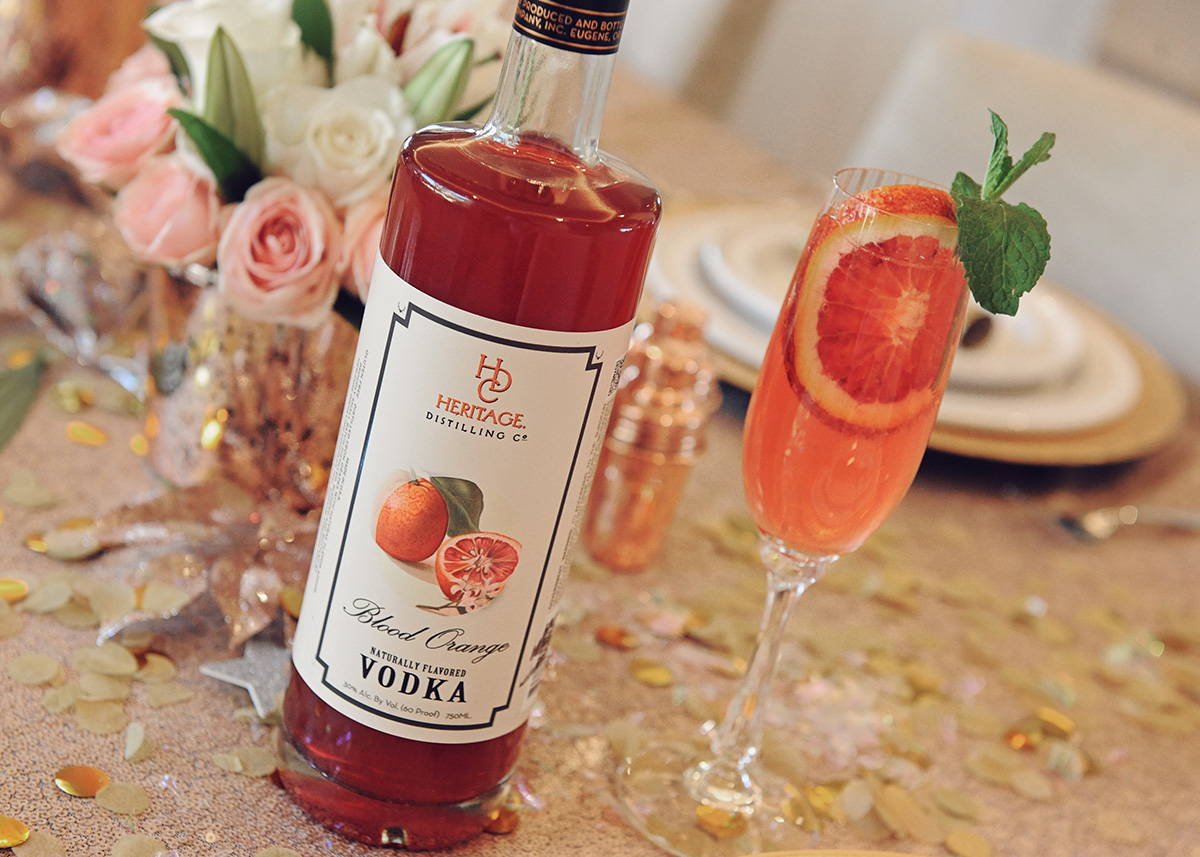 Blood Orange Champagne Mule
1oz HDC Blood Orange Vodka
1oz Champagne
2oz Ginger Beer
1/2oz Lime Juice
Blood Orange slice
Mint leaves
Pour ingredients into champagne flute and garnish with a thin slice of blood orange and mint
Pom-Ginger Collins
into a highball glass filled with ice pour:
2 oz HDC Pomegranate Vodka
1/2 oz lemon juice
top with DRY Ginger soda
garnish with a lemon twist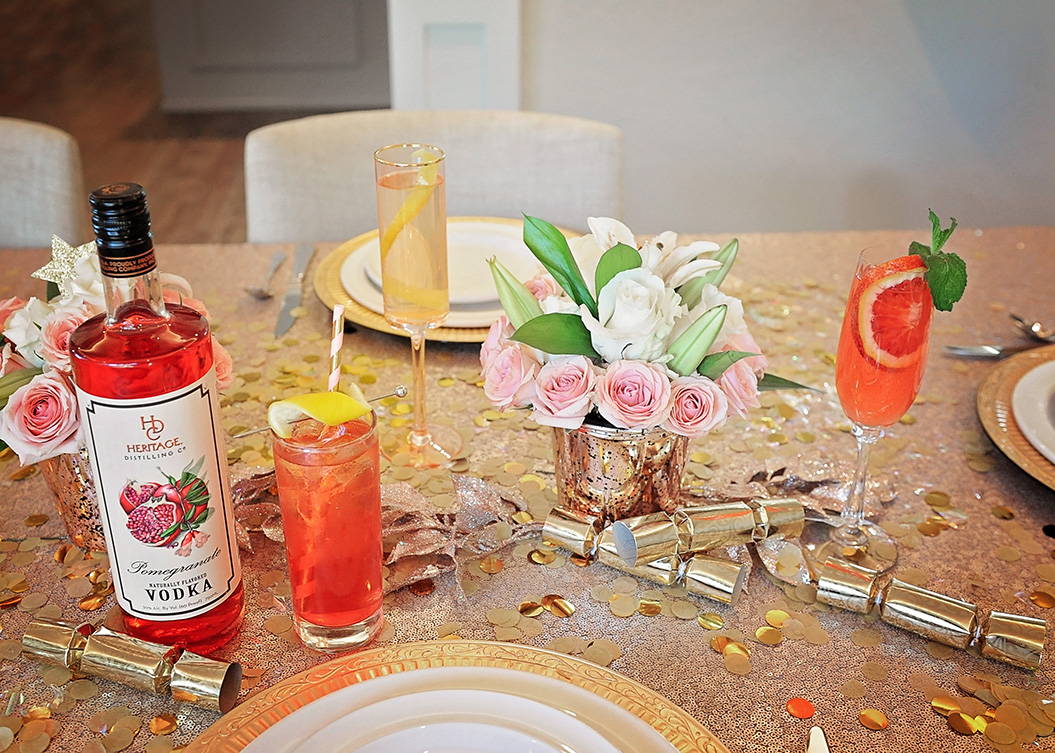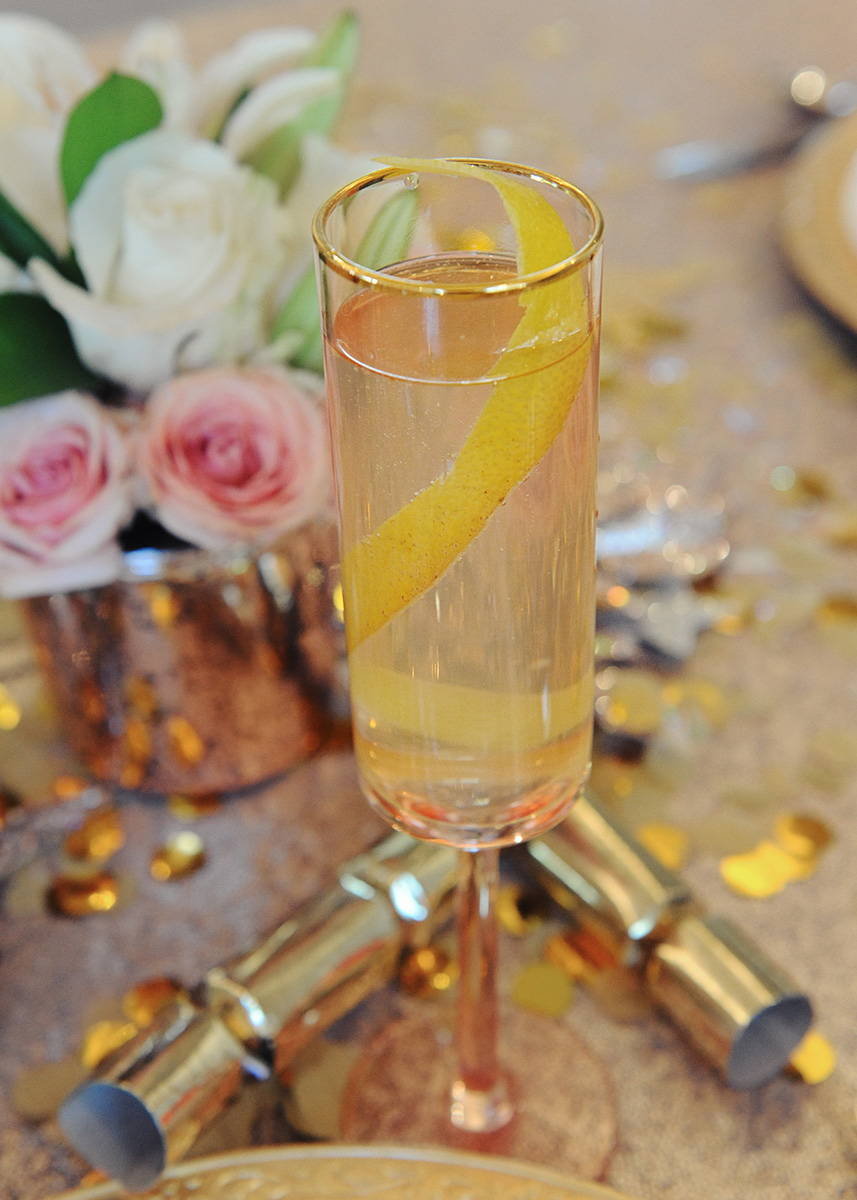 Vanilla 75

2 oz HDC Vanilla Vodka
1/4 oz lemon juice
2 oz Champagne or Sparkling Wine

Add HDC Vanilla Vodka and lemon juice to glass. Give a quick stir and top with Champagne.
Garnish with lemon twist
We had to throw in one very special, not so easy but COMPLETELY worth it cocktail- The Cranberry Lemon Ramos Fizz. Just consider this work out a head start to your New Years resolution to exercise more!!!
Cranberry Lemon Ramos Gin Fizz

2 oz Elk Rider Gin
1 oz heavy cream (half and half in pictures)
3/4 oz cranberry simple syrup (will make with canned)
1 oz Meyer lemon juice
1 egg white
3 dashes orange bitters
1 oz soda water
sugared cranberries, garnish
Add all ingredients except for soda water (unless you want a big mess) into a shaker cup without ice. Dry shake for 30 seconds. Add ice and shake, shake shake and shake some more! After about 5 minutes (trust me!) strain into a glass. Top with soda water. Garnish with sugar cranberries.