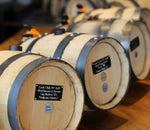 HDC family,
We have been strong supporters of Life Support, a 501(c)(3) tax-exempt organization that directly supports volunteer first responders in Eastern Washington along the I-90 corridor's "Danger Zone" – that long and isolated stretch of highway from the top of Snoqualmie Pass to Ellensburg. Every year 11 million cars and trucks drive over Snoqualmie Pass between Western and Eastern Washington, including passenger vehicles, families taking vacations and commercial vehicles carrying goods and produce across the state and to Ports of Seattle and Tacoma for export.
If you have traveled over Snoqualmie Pass during times of heavy traffic or inclement weather you know how dangerous and remote it can be. From the top of the pass moving east to Cle Elum and Ellensburg, if you or other travelers are in an accident along I-90, or in the rivers, lakes or backcountry in that area, the only group organized to assist you with lifesaving equipment and training are the volunteers of Life Support. Every time you travel that stretch of highway or enjoy nature in that area your life is literally in the hands of these dedicated volunteers.
This year, due to COVID-19 restrictions, the annual auction to raise money for Life Support was cancelled, but their financial needs remain in place which is why we are asking HDC supporters to consider making a donation in support. For HDC Life Support is important because of our Roslyn, WA location – our staff who live and work in the area rely on the volunteers at Life Support, as do the travelers, customers and partners who drive over to get to Roslyn, Suncadia and the surrounding areas. Also, because we get much of our grains and wine from Eastern Washington, it is important to us that those suppliers and truck drivers traveling over the pass have access to life saving medical attention if they were to get into an accident.
Just this week an anonymous donor has pledged $50,000 in dollar-for-dollar matching for any donations that are made in the next few days! We are asking our HDC family to consider making an online donation directly to Life Support. Your generous donation will be doubled thanks to the anonymous matching donor.
This year Life Support is raising money to buy:
An Holmatro Extriction Unit (Jaws of Life for car accidents )- $53,460
Rope and Water Rescue equipment and training - $18,500 (Life Support volunteers respond to accidents and drownings in the lakes and rivers in Kittitas County and surrounding areas)
10 sets of Personal Protection Equipment (PPE) with bunker turnouts and SCBA (firefighter breathing apparatus) - $36,000
Fire Fighter tools - $16,000
4x4 Rescue Mobile Truck - $75,000 – for responding to off road accidents and medical emergencies
EMS supplies - $17,000
Heritage Distilling has been a proud sponsor and supporter of Life Support for the last 4 years.
We hope you will consider joining us in supporting Life Support as they work to save lives. You never know – if you travel I-90 over Snoqualmie Pass in the future, or go hiking, camping, snowmobiling, fishing, boating or swimming in the areas along this stretch of I-90, the life they save could be your own.
As always, thank you for your support of Heritage Distilling Company.
Justin and Jennifer Stiefel
CEO & President
Heritage Distilling Co.