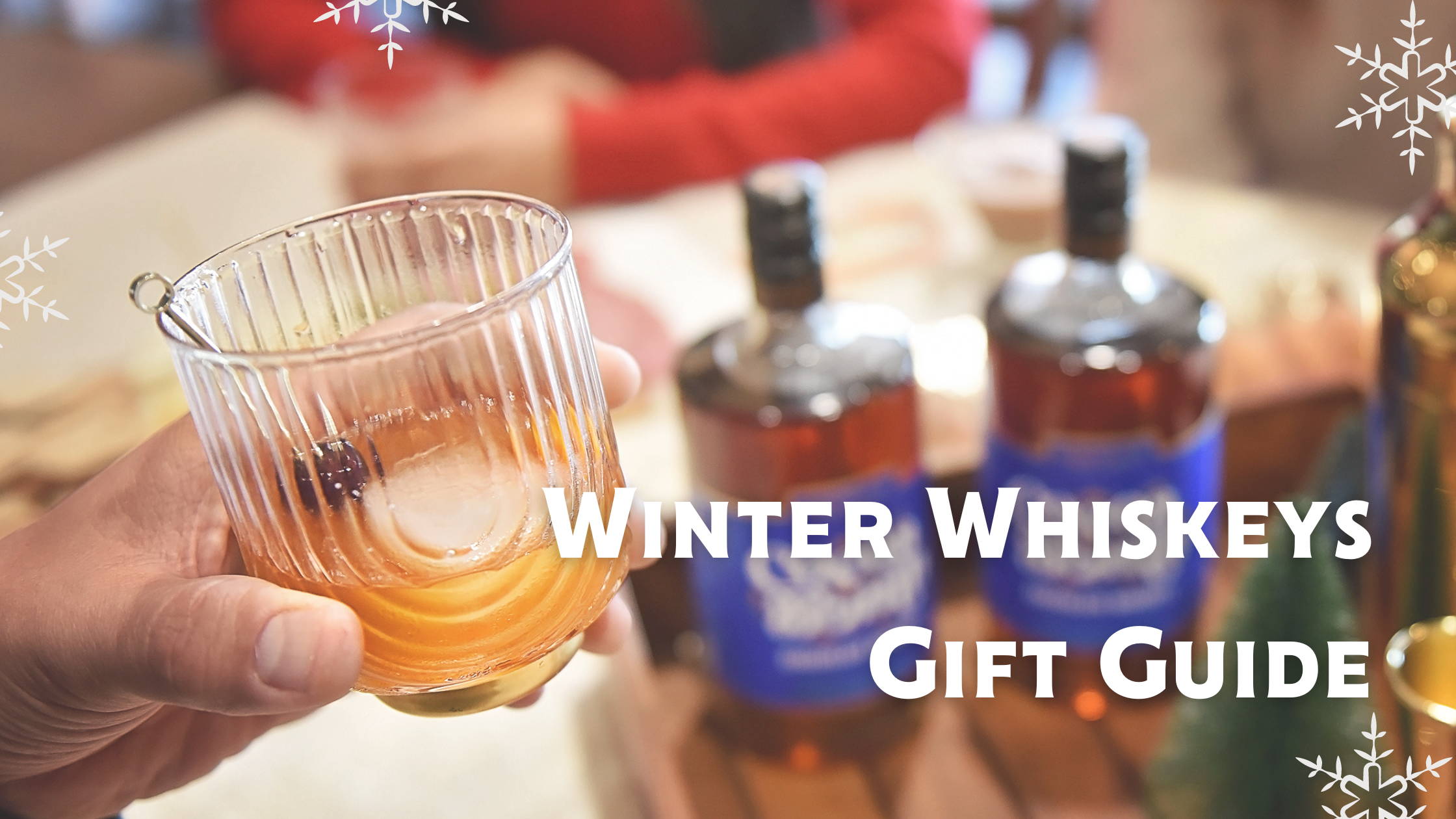 ---
Bring Heritage home for the Holidays! Here are our top four choices for the whiskey-lover on your list whether they enjoy the classic on the rocks sipper, or a little extra flavor to their favorite brown spirit.
---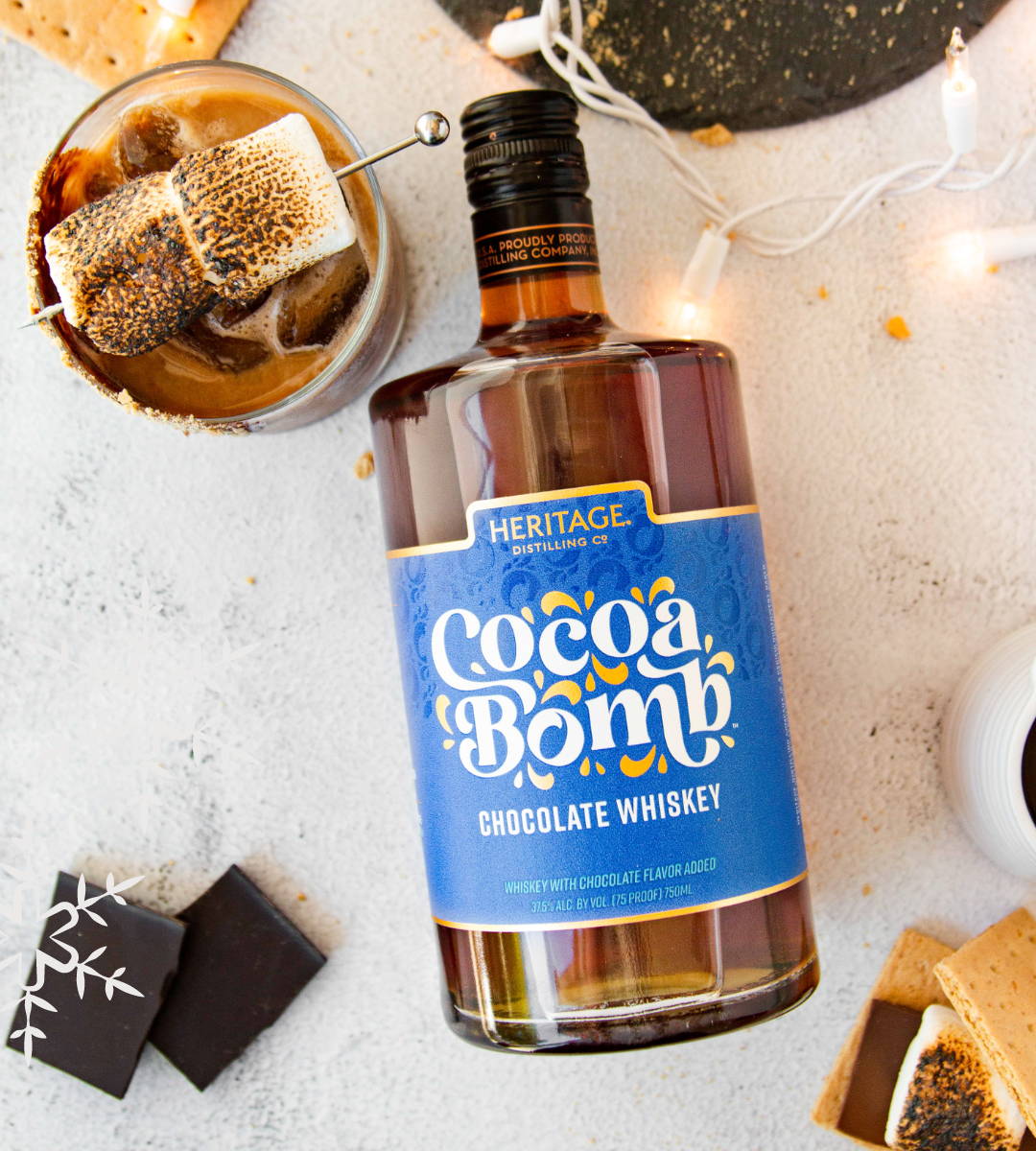 One thing is certain, you will melt into this new and exciting experience, becoming your newest chocolate craving. Don't you worry, Cocoa Bomb is here to stay.  
Bottled at 75 proof and naturally flavored with cane sugar, this whiskey is extremely smooth and carries notes of cocoa, dark chocolate and a hint of marshmallow.
Enjoy this delightfully flavorful spirit as a Cocoa Old Fashioned or a Chocolate Orange Martini.
Deck your holidays with Cocoa Bomb Whiskey this Holiday Season. 
---
Elk Rider Boubon Whiskey is a classic American style rich and creamy bourbon. It boasts a slight smokey taste with notes of honesy, walnut, plantain, oak and berries.
The Elk Rider® series is inspired by the 19th century pioneer family of Heritage Distilling Co.'s (HDC) founders. Learn more on our blog on how this series came to be!
Enjoy this award-winning whiskey in a Bourbon Ginger Mule or in a Classic Hot Toddy to warm you up throughout the winter.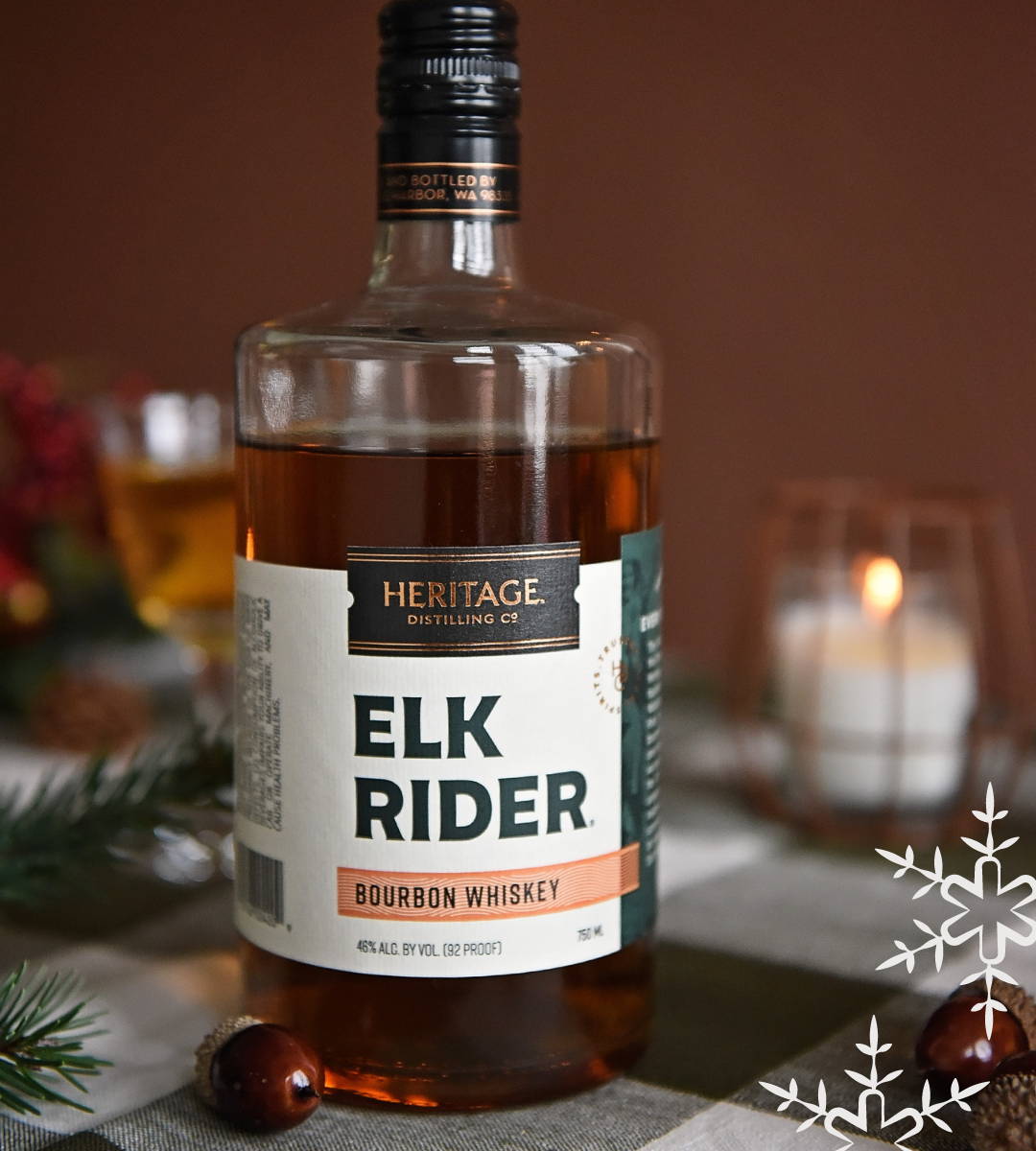 ---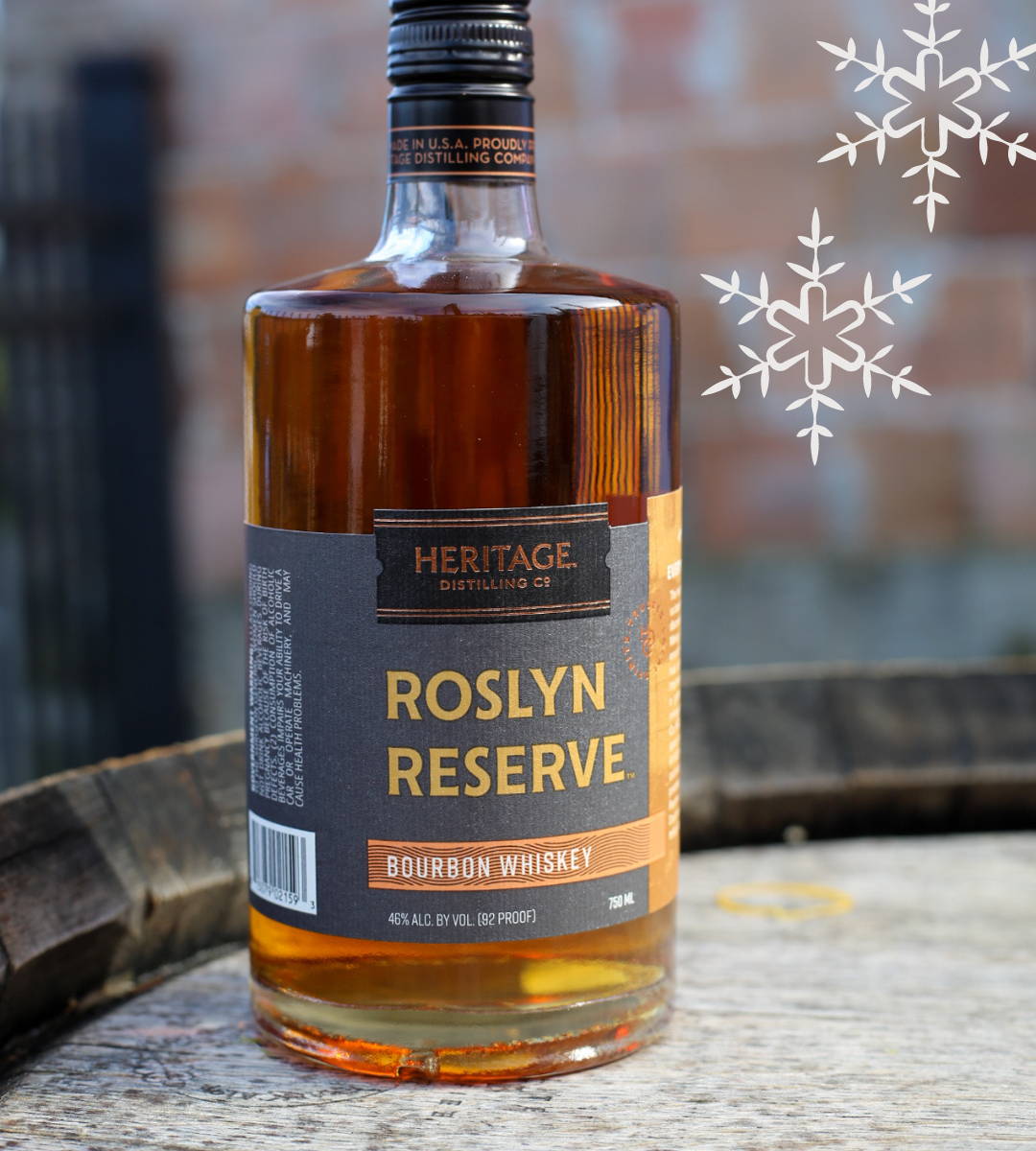 Specially made for our HDC Roslyn location, Roslyn Reserve is a unique blend of bourbons. With initial notes of honey, it bursts into blod spicy kicks of rye before finishing with a deep, warm and toasty oak forward finish.
Purchase a bottle this holiday season, and a portion of the proceeds is donated to the Downtown Roslyn Association's efforts to keep telling Roslyn's stories.
We say "Every Spirit has a Story." And we are delighted to be a part of Roslyn, Washington's story.
---
Dual Barrel Bourbon is a sweet and savory with wood heavy barrel notes. The nose bursts of caramelized nougat offering the pallet candy-like notes of chocolate, brandied cherry, and vanilla. Extremely smooth with a quaint vanilla finish.
Dual Barrel Rye has the classic rye spice with subtle hints of caramel and clove with a vanilla note finish for flavor beyond what traditionally comes out of new oak barrels. The finish is exceptionally smooth for a rye whiskey with a hint of sweetness.
Enjoy on the rocks, or in classic Old Fashioned cocktail. Best enjoyed by the fire waiting for Santa's sleigh.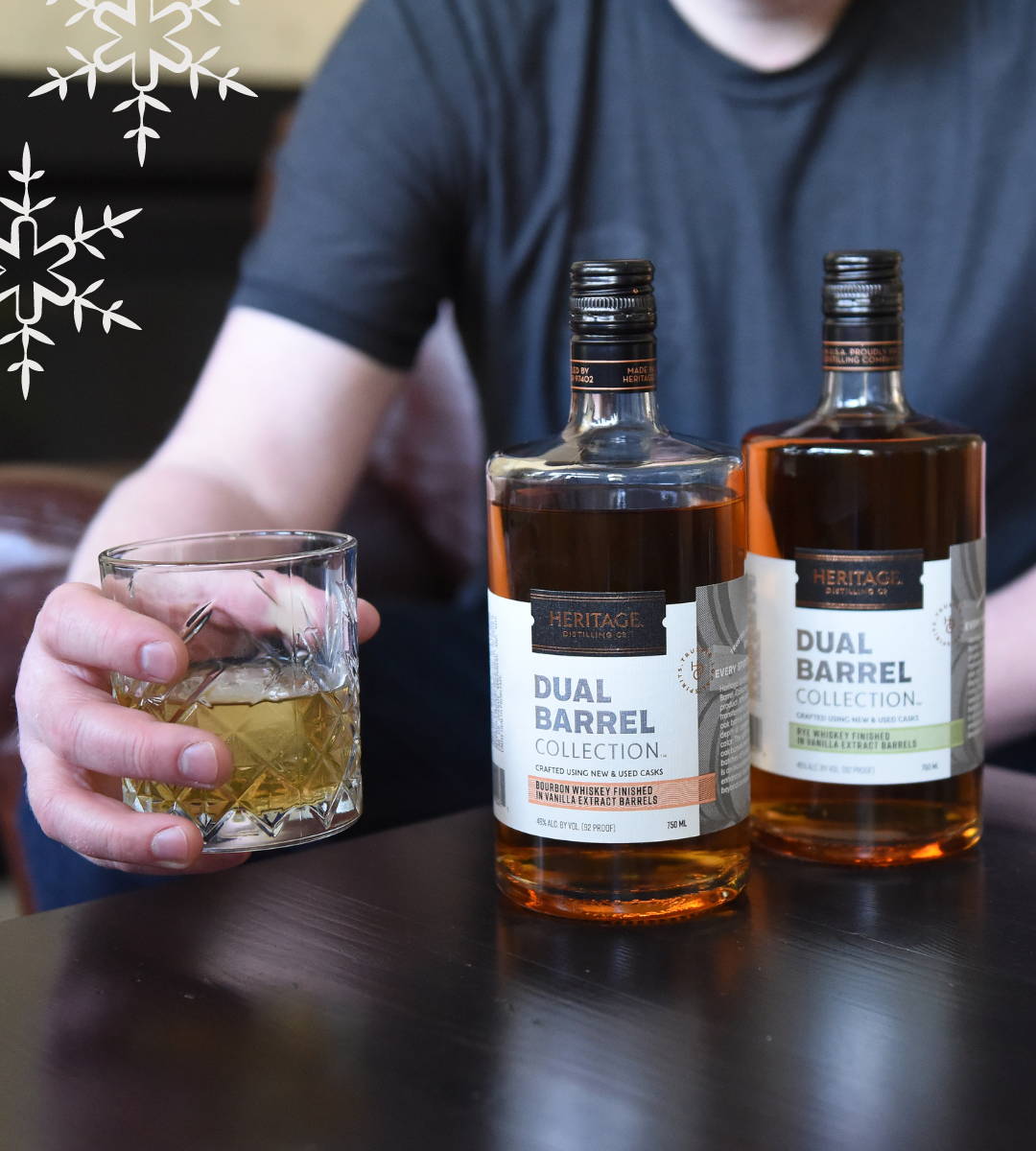 ---
Cheers to the Holiday Season!