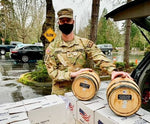 We at Heritage Distilling Co. want to highlight a heartening story from a group of Cask Club Members that just came to completion this week.
It began last fall when Cask Club Member Chris Herring, and a group of his fellow active military members purchased a Cask Club Membership at HDC's Ballard location. Their purpose for purchasing the membership was for them to not only create a delicious, personalized whiskey, but also to be able to supply a large amount of custom bottles, 207 to be exact, to hand out to fellow military members upon returning from deployment in the spring.
Over the course of the deployment, our HDC Roslyn team stepped in and stored their barrel to allow for it to age into its full potential. Today, after aging for 6 months in a 10 liter oak barrel, Chris was able to pick up his bottles of whiskey. They are now sealed, labeled and ready to be handed out and enjoyed.
Our team at HDC was in awe of this selfless act and think it is truly extraordinary. We are honored to be able to provide an innovative program in Cask Club that allows Members to distribute personalized bottles of Spirits that are crafted with meaning behind them.
We look forward to highlighting more stories from our amazing Cask Club Members and want to thank Chris, as well as all past and present military members for their service.  
Cheers!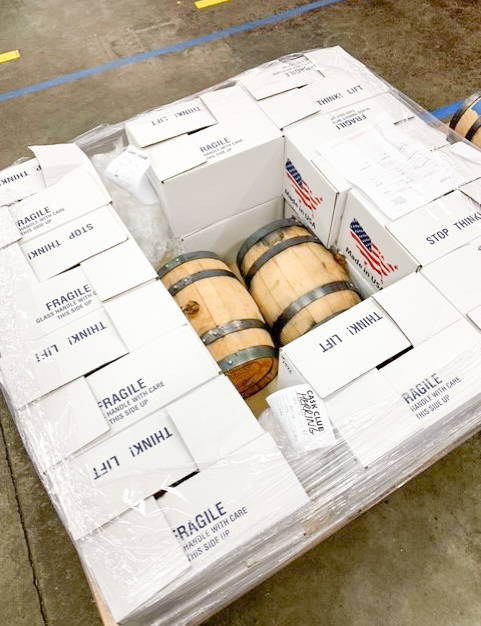 If you are interested in learning more about HDC's innovative programs, including Cask Club please view our innovative programs page here.