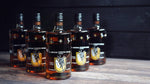 We are excited to announce the latest release of 1st Special Forces Group Heritage Distilling Co. Bourbon Whiskey. This is our 4th edition which features a newly designed bottle with a specially made Bourbon Whiskey inside. The design of the new bottle was inspired by the 1st SFG (A) Memorial Wall. The wall was created (using funds raised by bottle sales for the Special Forces Association Chapter XVI) as a way to honor of those American and Canadian special operations forces who paid the ultimate sacrifice.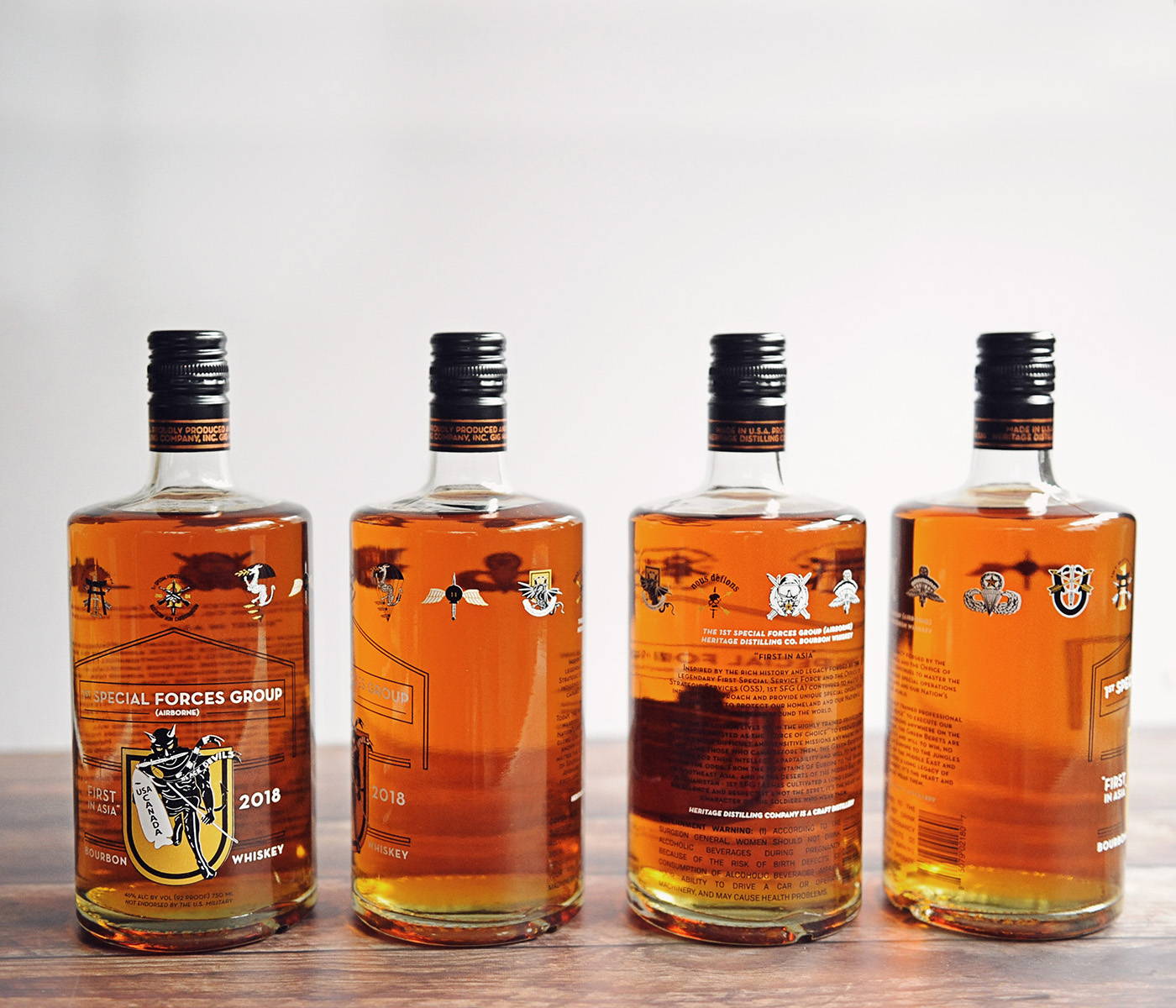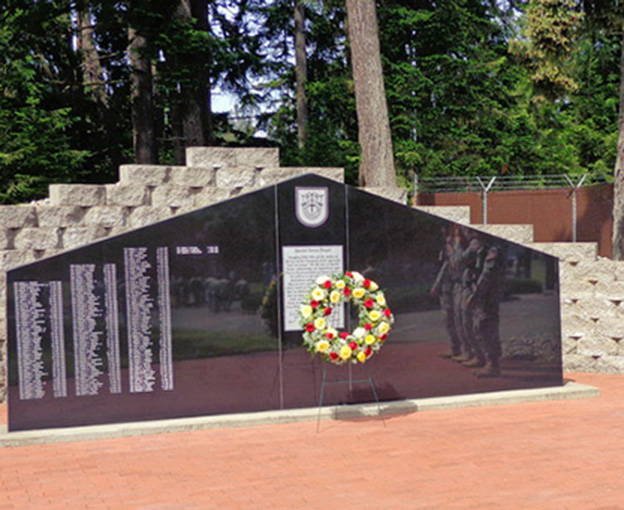 $25 dollars of every bottle purchased goes to the following charities: 1st Special Forces Group GoldStar Families, Chapter XVI SFA Scholarship Program, Special Forces Association Chapter XVI. Since the programs' inception in 2014, HDC has donated over $78,000 to these great causes. You can purchase the new bottle both online and in our Gig Harbor, WA tasting rooms. Within the next couple of weeks we will have a limited supply in all Washington tasting rooms (Gig Harbor, Capitol Hill and Ballard locations in Seattle and Roslyn). If you are planning to visit a tasting room to pick up a bottle, please call first to make sure we still have some in stock!
For the first time ever, we are offering a Vertical Flight of past and present bottle releases. The vertical flight includes 1 bottle each of our 2016, 2017, and 2018 editions. A $25 donation will be given for each vertical flight purchase. There are an extremely limited number of sets available of this vertical flight of 1st Special Forces Group Heritage Distilling Co. Bourbon Whiskeys.
Tasting Notes for the 2018 run of 1st Special Forces Group Heritage Distilling Co. Bourbon Whiskey: A one of a kind recipe created for the 2018 Special Forces release. Cherry and dried fig fill the initial aroma which progresses into a nutmeg and cinnamon spiciness trailing out with notes of grainy oak. The initial taste is semi-sweet with a velvety mouthfeel that travels across the palate to dry earthy tannins on the finish. Subtle dark fruit notes linger in the aftertaste.

Mash Bill:
55% Corn
40% Rye
5% Malted Barley