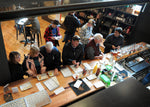 [vc_row][vc_column][vc_column_text]We are so happy to be open! Today I am so very thankful for HDC Roslyn. It was a team effort, not just by HDC staff and spouses, but also the many cask club and spirits club members that came by to help and support us. So much hard work, and even more happy faces.[/vc_column_text][/vc_column][/vc_row][vc_row][vc_column][/vc_column][/vc_row][vc_row][vc_column][vc_column_text]Opening ceremonies were Saturday afternoon. It was such an honor to have Spokane County Firefighters Pipes & Drums perform. Father Brooks came and blessed the stills (an HDC tradition) while over 400 people came to watch and enjoy the new location. Amazing considering Roslyn has a...
---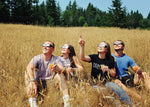 [vc_row][vc_column width="1/2"][vc_column_text] Raise your hand if you're ready to get mooned! On Monday, August 21st the U.S. will experience a Total Solar Eclipse for the first time since 1979. For most, this is likely the first event of it's kind in our lifetime - hooray - so we wanted to ensure everyone is properly prepared for this momentous event. To do so, we've condensed all you need to know about getting ready for the solar eclipse down to five essential steps:[/vc_column_text][/vc_column][vc_column width="1/2"][/vc_column][/vc_row][vc_row][vc_column][vc_column_text] #1 Get your glasses Rule number one is 'don't look directly at the sun'. The eclipse is only safe to look at once...
---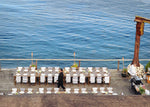 Courtney Browne from Browne Family Vineyards Chef Roy Breiman from Copperleaf Restaurant   Jennifer & Justin Stiefel of Heritage Distilling Company Featuring: Culinary - Chef Roy Breiman & team from Copperleaf Restaurant at Cedarbrook Lodge Wine - Browne Family Vineyards Cocktails - Heritage Distilling Company Stationary - Paper Luxe Floral - The Floral Reef Gig Harbor Event execution - Two Birds Events Concepts Hosts - Dave & Mame Morris Charity - Gig Harbor Wine & Food Festival & Peninsula Hands on Art Invitation artwork - Kim Anderson Art Photography - BerryLane Photography Blankets - Cotton Cloud Co. customized by North Harbor...